De la 7 la 12 ani a incercat kickbox, inot si karate, dar se plictisea repede si trecea mai departe. Cand a devenit adolescent a facut fitness, iar cand a capatat ceva masa musculara, s-a plictisit din nou. Nu mi-e greu sa mi-l imaginez un pusti care n-are stare si vrea mereu ceva nou.
"Dupa 6 luni aveam deja masa musculara si am inceput sa ma plictisesc. Am descoperit pe net parkour si am zis sa incerc si eu", povesteste campionul.
Spune ca a fost printre primii care au practicat parkour in Bucuresti, asa cum s-a intamplat ulterior si cu street workout-ul, de care s-a apucat în 2010. Dupa ce a prins gustul sariturilor pe spate si al catararilor, "intr-o zi frumoasa de 11 iulie 2011, la antrenament, am cazut cu genunchiul sub mine", povesteste Sorin. S-a ales cu o ruptura de menisc cu leziune a ligamentului incrucisat anterior si cu decizia de a continua numai cu street workout-ul.
"Daca nu am picioare, am maini. Ce pot sa fac? Bara!", isi spunea pe atunci cel ce avea sa devina campion.
Asa au inceput antrenamentele si ambitia de a face din street workout un sport national. "Sa se mai auda despre Romania si altceva in afara de Simona Halep si Gica Hagi", explica acum Sorin.
S-a inspirat de la rusi, iar preferatul sau este Vladimir Sadkov, campionul mondial din 2013. De la el a invatat cele mai bune exercitii de izometrie, adica isi alege o pozitie dificila în care ramane nemiscat secunde sau minute in sir.
"Rusii sunt cei mai curajosi, cei mai nebuni. Dar au si conditii sa exerseze; au bare zdravene si saltele.", zice Vicentiu, unul dintre colegii lui Sorin de trupa.
Sigur ca au o trupa, caci atunci cand mai multi oameni au o pasiune, cauta sa se antreneze impreuna, sa se motiveze reciproc.
"Astia sunt copiii mei pe care i-am crescut, sunt elevii mei. I-am vazut în 2013 in parc la Tineretului si i-am luat la Bar Dogz, grupul pe care l-am format în 2010. La un moment dat am fost 15 membri", spune campionul.
"El a fost primul, noi la el am vazut prima data ce inseamna street workout", confirma baietii.
Street workout-ul are cate putin din mai multe sporturi: parkour, gimnastica, breakdance, free running si fitness urban. Este bazat pe exercitii statice, dinamice si de forta, pe care le realizezi cu greutatea corporala, iar ca sa fii bun, asa cum este Sorin, ai nevoie de forta, rezistenta, agilitate, explozie, coordonare si tehnica.
Asa i-a dat gata pe cei din juriul de la Campionatul National de Street Workout care a avut loc la Orastie. Cu forta, dinamica, agilitate si mai ales explozie. A executat un exercitiu cu nume complicat: 360 Muscle Up Pull Up 360. Imagineaza-ti ca pornesti cu fata la bara, te rotesti o data in aer, vii pe sub bara si continui pe partea cealalta a doua rotatie, cu mainile incrucisate. Nici n-ai fi crezut ca omul este capabil de asa ceva!
Cand am fost cu ei la antrenament, a venit pregatit cu camera de filmat ca sa inregistreze exact miscarea aceasta. A repetat pana si-a facut bataturi la maini si vanatai la antrebat. Trebuia sa iasa perfect.
"Uneori am si zile proaste, in care nu imi iese nimic. Depinde de cat de obosit sunt, depinde de mai multi factori. Asa am patit si la Moscova. Nu m-am prins bine cu mana si m-am dezechilibrat, dar n-am lasat sa se vada. Am legat repede un alt element", povesteste Sorin.
Baiatul a fost prima data campion national în 2014, cand a si participat la Campionatul Mondial de Street Workout desfasurat la Moscova. De cinci ani invata miscari de pe Youtube, de la rusi, si se antreneaza in parcurile mari din Bucuresti (Herastrau, Tineretului, Titan), in skatepark-uri si pe unde mai gaseste niste bare.
Noi ne-am vazut in Herastrau, la niste "bare comuniste", unde baietii care se antreneaza il intampina cu "Salut, campionule!". Sorin nu face mult tam tam, nu bate moneda pe cat de bun e, nici nu incepe sa dea sfaturi in stanga si in dreapta. Ii saluta si isi incepe incalzirea.
Zice ca a facut totul prin forte proprii. I-a adunat pe baieti, s-a antrenat sa devina cat mai bun, cand au facut street workout la metrou s-au filmat cu un telefon, caci n-au avut aparatura. "Eu am fost actor, editor, director si cameraman, am fost de toate", spune Sorin. "Dar nu esti primar, nu poti sa faci parcuri", il tachineaza Vicentiu.
Asta e durerea lor cea mai mare, ca n-au unde sa se antreneze.
"Daca ne-ar da noua locuri in fiecare parc am putea construi, ca nu costa mult sa punem o bara. Punem mana de la mana. Dar nu ne da nimeni. 5 metri pe 5 metri, atat ne trebuie", imi povesteste Vicentiu.
Chiar si asa, cu antrenamentele care dureaza intre 20 de minute si 6 ore, cu miscari inspirate de pe Youtube si cu barele comuniste, Sorin se va duce si anul acesta in Rusia, sa ne reprezinte tara.
"La Moscova a fost greu. Toata lumea a zis ca eu o sa castig, dar cand am vazut ce e acolo, tinand cont de nivelul celorlalte tari, am zis ca n-am ce sa caut in runda a doua. Principalul meu scop a fost sa pun Romania pe harta street workout-ului. Este o onoare pentru mine sa fac asta a doua oara", spune dublul campion.
Dupa experienta de anul trecut, acum stie la ce sa se astepte. Stie ca, mai importanta decat pregatirea fizica e cea psihica.
"Habar n-aveam la ce sa ma astept. A fost multa adrenalina, dar si multa presiune. A fost prima mea competitie la nivel mondial. Anul trecut, la Orastie, se uita la mine doar un oras. Acum, pentru 2 minute, s-a uitat la mine un glob intreg", spune sportivul.
"In Rusia anul acesta a fost altfel din toate punctele de vedere. Organizarea a fost mai buna, atmosfera mai frumoasa, a fost o onoare sa-mi reprezint tara a doua oara la o competitie de asa amploare. Anul acesta pot spune ca am plecat multumit de acolo, in sensul ca am reusit sa execut tot ce imi propusesem sa prezint, mi-am luat sa spunem asa revansa pentru anul trecut cand am avut o runda slaba. Anul acesta a fost o runda buna, exercitiile mi-au iesit bine, dar stiu ca puteam mult mai mult. Cele 3 minute scurse prea repede din runda mi-au fost dusmanul, in sensul ca nu am apucat sa dau tot ce aveam, fiindca atunci cand m-am pregatit sa trec la urmatoarea miscare, runda tocmai s-a incheiat.La fel si cele 3 minute care nu stiu cand si cum s-au scurs. As fi avut energie suficieta pentru inca cel putin un minut, chiar un minut si jumatate.
Lucrul cel mai important insa a fost participarea la acest concurs si promovarea Romaniei pe harta globala a Street-Workout-ului Mondial"
|
[ 0 trackbacks ]
|
permalink
|
( 3.7 / 810 )
---
Neon Energy Drink – Bautura Energizanta Neon
, 100% NATURALA!!!
IT GLOWS !! – STRALUCESTE !!
PLIN DE VITAMINE – BENEFIC PENTRU ORGANISM
INGREDIENTE 100% NATURALE
PERFECT PENTRU O VIATA ACTIVA !
|
[ 0 trackbacks ]
|
permalink
|
( 2.9 / 778 )
---
Motivation levels fluctuate in everyone; even exercise fanatics find it hard to get motivated from time to time. So before you start, accept that there will be brief setbacks or times when you do not feel like exercising. If this occurs, remind yourself that this is not failure – it's simply life getting in the way. Be ready for these 'slips'. Think about some strategies to overcome those hurdles and how you can pick up where you left off. Don't be discouraged. It happens to all of us.
Remember, always consult with your doctor before beginning any new exercise program, particularly if you are overweight, over 40 years of age, haven't exercised in a long time or have a chronic medical condition.
Don't think about it too much

It's probably best not to think about it too much – just go ahead and do it! If you think too much about the pros and cons of exercising, you may well talk yourself out of it. Just do it. Book dates in your diary and stick to them.
Physical activity or exercise can improve your health and reduce the risk of developing several diseases like type 2 diabetes, cancer and cardiovascular disease. Physical activity and exercise can have immediate and long-term health benefits.Most importantly, regular activity can improve your quality of life. A minimum of 30 minutes a day can allow you to enjoy these benefits.
An exercise program that is designed specifically for you is a great way to stay physically and mentally fit. It also provides many other benefits, including:
-improved condition of the heart and lungs
-increased muscular strength, endurance and motor fitness
-increased aerobic fitness
-improved muscle tone and strength
-weight management
-better coordination, agility and flexibility
-improved balance and spatial awareness
-increased energy levels
-increased physical confidence
-reduced risk of chronic disease (such as type 2 diabetes and heart disease)
-improved sleep
-improved brain health
-improved general and psychological wellbeing
-greater self-confidence and self-esteem
-improved social life.
When you design your fitness program, points to keep in mind include:
Consider your goals. Are you starting a fitness program to lose weight or for some other reason?Think about your likes and dislikes. Choose activities you will enjoy.Plan a logical progression of activity. If you're just beginning to exercise, start cautiously and progress slowly. Answer the adult pre-exercise screening questions and take appropriate action.
Build activity into your daily routine. Schedule time to exercise as you would any other appointment.Think variety. By varying your activities (cross-training), you can avoid exercise boredom.Allow time for recovery after exercising and make sure you have an adequate healthy diet.Put it on paper. A written plan can encourage you to stay on track.
Be sure to pick shoes designed for the activity you have in mind, as well as for your foot type. If you're planning to buy gym equipment, choose something that's practical, enjoyable and easy to use.
Click on the picture below to see a lot of excellent workout clothes for women, men and children!

A customised exercise program is a great way to stay fit and will bring a wide range of physical and mental benefits.
Ask your personal trainer to refer you to an exercise program suited to you and see your doctor for a check-up if required.
Consider your fitness goals. Are you starting a fitness program to help you lose weight or for some other reason?
Start slowly, build up gradually and monitor your progress.
Benefits of regular physical activity
If you are regularly physically active, you may:
-reduce your risk of a heart attack
-manage your weight better
-have a lower blood cholesterol level
-lower the risk of type 2 diabetes and some cancers
-have lower blood pressure
-have stronger bones, muscles and joints and lower the risk of osteoporosis
-lower your risk of falls
-recover better from period of hospitalisation or bed rest
-feel better – with more energy, a better mood, feel more relaxed and sleep better.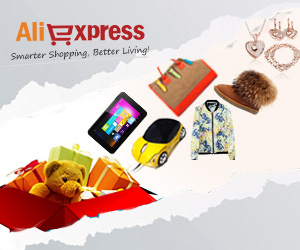 A number of studies have found that exercise helps depression. There are many views as to how exercise helps people with depression. Exercise may block negative thoughts or distract people from daily worries.
Exercising with others provides an opportunity for increased social contact. Increased fitness may lift your mood and improve sleep patterns. Exercise may also change levels of chemicals in your brain, such as serotonin, endorphins and stress hormones.
To maintain health and reduce your risk of health problems, health professionals and researchers recommend a minimum of 30 minutes of moderate-intensity physical activity on most, preferably all, days.
Increases in daily activity can come from small changes made throughout your day, such as walking or cycling instead of using the car, getting off a tram, train or bus a stop earlier and walking the rest of the way, or walking the children to school.
|
[ 0 trackbacks ]
|
permalink
|
( 4.3 / 2442 )
---
Back
Next