Motivation levels fluctuate in everyone; even exercise fanatics find it hard to get motivated from time to time. So before you start, accept that there will be brief setbacks or times when you do not feel like exercising. If this occurs, remind yourself that this is not failure Ė itís simply life getting in the way. Be ready for these 'slips'. Think about some strategies to overcome those hurdles and how you can pick up where you left off. Don't be discouraged. It happens to all of us.
Remember, always consult with your doctor before beginning any new exercise program, particularly if you are overweight, over 40 years of age, havenít exercised in a long time or have a chronic medical condition.
Donít think about it too much

Itís probably best not to think about it too much Ė just go ahead and do it! If you think too much about the pros and cons of exercising, you may well talk yourself out of it. Just do it. Book dates in your diary and stick to them.
Physical activity or exercise can improve your health and reduce the risk of developing several diseases like type 2 diabetes, cancer and cardiovascular disease. Physical activity and exercise can have immediate and long-term health benefits.Most importantly, regular activity can improve your quality of life. A minimum of 30 minutes a day can allow you to enjoy these benefits.
An exercise program that is designed specifically for you is a great way to stay physically and mentally fit. It also provides many other benefits, including:
-improved condition of the heart and lungs
-increased muscular strength, endurance and motor fitness
-increased aerobic fitness
-improved muscle tone and strength
-weight management
-better coordination, agility and flexibility
-improved balance and spatial awareness
-increased energy levels
-increased physical confidence
-reduced risk of chronic disease (such as type 2 diabetes and heart disease)
-improved sleep
-improved brain health
-improved general and psychological wellbeing
-greater self-confidence and self-esteem
-improved social life.
When you design your fitness program, points to keep in mind include:
Consider your goals. Are you starting a fitness program to lose weight or for some other reason?Think about your likes and dislikes. Choose activities you will enjoy.Plan a logical progression of activity. If youíre just beginning to exercise, start cautiously and progress slowly. Answer the adult pre-exercise screening questions and take appropriate action.
Build activity into your daily routine. Schedule time to exercise as you would any other appointment.Think variety. By varying your activities (cross-training), you can avoid exercise boredom.Allow time for recovery after exercising and make sure you have an adequate healthy diet.Put it on paper. A written plan can encourage you to stay on track.
Be sure to pick shoes designed for the activity you have in mind, as well as for your foot type. If youíre planning to buy gym equipment, choose something thatís practical, enjoyable and easy to use.
Click on the picture below to see a lot of excellent workout clothes for women, men and children!

A customised exercise program is a great way to stay fit and will bring a wide range of physical and mental benefits.
Ask your personal trainer to refer you to an exercise program suited to you and see your doctor for a check-up if required.
Consider your fitness goals. Are you starting a fitness program to help you lose weight or for some other reason?
Start slowly, build up gradually and monitor your progress.
Benefits of regular physical activity
If you are regularly physically active, you may:
-reduce your risk of a heart attack
-manage your weight better
-have a lower blood cholesterol level
-lower the risk of type 2 diabetes and some cancers
-have lower blood pressure
-have stronger bones, muscles and joints and lower the risk of osteoporosis
-lower your risk of falls
-recover better from period of hospitalisation or bed rest
-feel better Ė with more energy, a better mood, feel more relaxed and sleep better.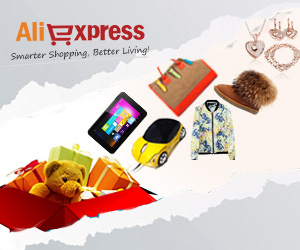 A number of studies have found that exercise helps depression. There are many views as to how exercise helps people with depression. Exercise may block negative thoughts or distract people from daily worries.
Exercising with others provides an opportunity for increased social contact. Increased fitness may lift your mood and improve sleep patterns. Exercise may also change levels of chemicals in your brain, such as serotonin, endorphins and stress hormones.
To maintain health and reduce your risk of health problems, health professionals and researchers recommend a minimum of 30 minutes of moderate-intensity physical activity on most, preferably all, days.
Increases in daily activity can come from small changes made throughout your day, such as walking or cycling instead of using the car, getting off a tram, train or bus a stop earlier and walking the rest of the way, or walking the children to school.
|
[ 0 trackbacks ]
|
permalink
|
( 4.3 / 2480 )
---
Pregatirea organismului inainte de antrenament
Dieta unui sportiv inainte de antrenament sau de un concurs este unul din factorii cheie ai performantei: o dieta necorespunzatoare poate cauza hipoglicemie, deshidratare, catabolism muscular, afectiuni digestive si in felul acesta performanta slaba. Daca un sportiv se pregateste pentru un maraton, triatlon, o cursa de ciclism sau oricare alt antrenament de anduranta, inainte de exercitii, corpul trebuie pregatit pentru a avea energia si hidratarea necesara pentru a fi la apogeul abilitatilor. Recomandam ca sportivul sau nu asteptepte pana in ziua precedenta evenimentului pentru a isi acumula rezervele de glicogen si apa. Cu 3 zile inainte de eveniment se recomanda o strategie nutritionala bazata pe aminoacizi, glucoza, l-arginina, vitamine si minerale. EX GolDrink, Prework Out Endurance.
In cazul unui antrenament intens, de scurta durata trebuie sa asiguram organismului energia si vitaminizarea necesara prin suplimente bazate pe l-carnitina, creatina, beta-alanina, aminoacizi, vitamine si minerale. Ex. Creatina, L-carnitina, Prework Out Force. Atunci cand exista o deficienta de aminoacizi, corpul incearca sa obtina energie distrugand structurile proprii Ė proteinele din muschi (catabolismul muscular).
Hidratarea organismului in timpul antrenamentului
Exercitiile musculare prelungite sunt insotite de pierderi semnificative de vitamine si minerale si, daca antrenamentul ori competitia dureaza mai mult de o ora, corpul are nevoie sa primeasca elementele necesare unei bune performante: carbohidrati, electroliti si buna hidratare. Pentru exercitiile care dureaza mai mult de o ora, corpul trebuie aprovizionat cu carbohidrati, cat mai regulat si continuu posibil. Consumul regulat de bauturi izotonice care contin carbohidrati vor creste hidratarea si energia. Trebuie sa prevenim senzatia de sete consumand cantitati mici la un interval de 15-20 min. Se recomana un consum de 750-1000 ml/h de antrenament.
In timpul efortului se consuma energie care este furnizata de catre moleculele de ATP si de catre glucoza depozitata sub forma de glicogen Ón muschi. Dupa 45 minute de efort fizic se consuma rezervele musculare de glicogen din aceasta cauza este necesara inlocuirea lor. Cea mai rapida cale este bautura care contine glucide cu absorbtie rapida cu indice glicemic ridicat ( glucoza, fructoza), intarziind oboseala si imbunatatind astfel performanta. Prin transpiratie se pierd: apa, saruri minerale, zaharuri, care trebuie inlocuite prin aport hidric oral. Principalele minelale pe care le pierdem in timpul antrenamentului sunt: sodiu, potasiu, magneziu, cloruri. Bauturile de rehidratare sunt de necesitate stringenta inainte de efort, Ón timpul efortului cat si dupa.
Recuperarea organismului dupa antrenament
Exercitiul fizic intens determina o epuizare a tesutului muscular. Corpului ii sunt necesare ore intregi chiar si zile sa se recupereze; o dieta corespunzatoare in timpul dar si dupa exercitii, poate permite corpului sa se recupereze mult mai repede si sa evite cateva neplaceri (deshidratarea, oboseala, tendinita, etc.). Cateva puncte fundamentale trebuie considerate in timpul fazei de recuperare: rehidratarea corpului, restabilirea energiei si stocului de electroliti, de asemenea repararea si sintetizarea muschilor. Pentru repararea muschilor, continutul de zinc, aminoacizi si proteine va permite micro-leziunilor cauzate de activitatea fizica sa se refaca mai repede. Consumul de proteine dupa efort este recomandat pentru a spori balanta de proteine si procesele care implica sinteza de noi proteine. Consumul de carbohidrati combinat cu proteine va mari eficienta stocarii de glicogen muscular. S-a demonstrat ca este de doua ori mai rapida refacerea depozitelor de glicogen daca alimentatia post efort combina proteinele cu carbohidratii, decat daca alimentatia cuprinde doar carbohidrati.
O schema de suplimentare post antrenament trebuie sa fie bazata pe creatina, concentrat proteic din zer, concentrat de carbohidrati, zinc, magneziu, Toate acestea contribuie la refacerea organismului dupa efort. Produsele ce contin cafeina sau derivat de efedrina aduc un plus de energie si vigoare, crescand capacitatea de a face fata efortului. De asemenea, dupa antrenament sunt recomandate si amdministrarea altor suplimente: antioxidanti (previn stresul oxidativ), vitamine si minerale (energizare si refacerea organismului), acizi grasi esentiali (rezistenta, refacere, concentrare).
GoldNutrition
este brandul pentru sportivi nr. 1 in Portugalia, dedicat atat sportivilor de performanta cat si persoanelor care au o activitate fizica constanta. Suplimentele alimentare pentru sportivi sunt testate antidopping si detin certificat de analiza microbiologica. Gama GoldNutrition detine o varietate de produse in functie de obiectivele urmarite:
produse pentru slabire
,
pentu cresterea masei musculare
,
pentru energizare
,
pentru vitaminizare si mineralizare
. Cele mai apreciate produse GoldNutrition sunt: L-carnitina, Proteinele
Total Whey
, produsul pentru slabire
Extreme Cut Green
, BCAA, Creatina.
|
[ 0 trackbacks ]
|
permalink
|
( 4.5 / 1871 )
---
|
[ 0 trackbacks ]
|
permalink
|
( 4.2 / 3335 )
---
Next